THE WORKSHOP
Our boot's workshop is located in León, a place which has a long history in leather boot making. The workshop is less than ten kilometers away from our leather tannery which is known for the most eco-friendly leather in Mexico.
ABOUT THE WORKSHOP
Bracciano is a company with 29 years of experience in the business of manufacturing footwear. Using the Goodyear Welt system, the artisans working at workshop produce handmade boots which are both, durable and highest quality. With the Goodyear welting, they use one of the oldest, most durable, and most respected technique in the footwear industry.
Ethically made in Mexico, Goodyear-welted, with vegetable-tanned leather and soles out of recycled airplane tires.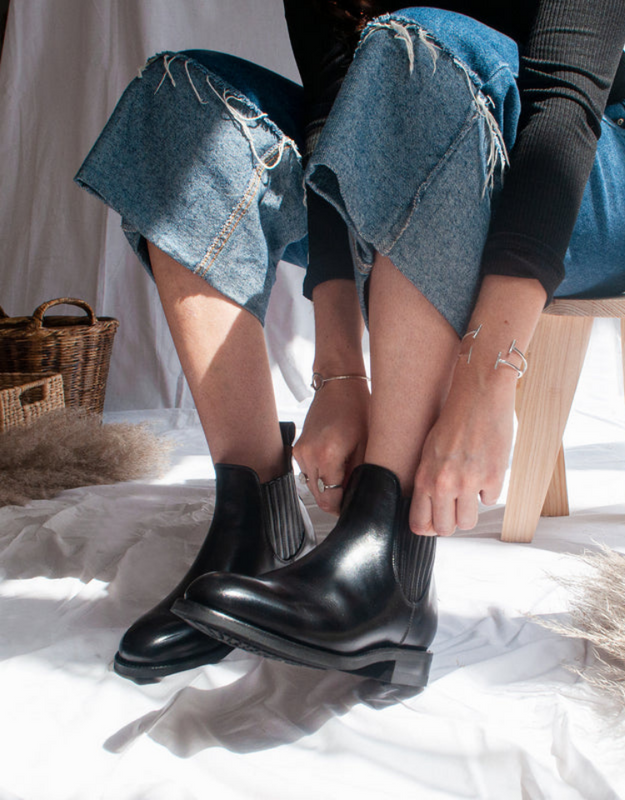 Inspired by the original charro boot, we keep the traditions of the Mexican craftmanship alive.
Goodyear-welting
The Process
Every pair of CANO boots is lasted completely by hand, requiring a lot of skills and experience. But the result is outstanding: A comfortable and perfectly fitting pair of leather boots.
First, the pieces for the boots need to be cut out of the vegetable tanned leather hides. After the leather pieces are formed and stitched together, they get shaped around a wooden form of a foot, called shoe last.
To ensure extra comfort and durability, our boots are Goodyear-welted. That makes them easy to repair and guarantees them a long life.
Meet the artisans
Behind every CANO boot there are teams of specialists in various departments, so that we can create products with a special story and of the very best quality.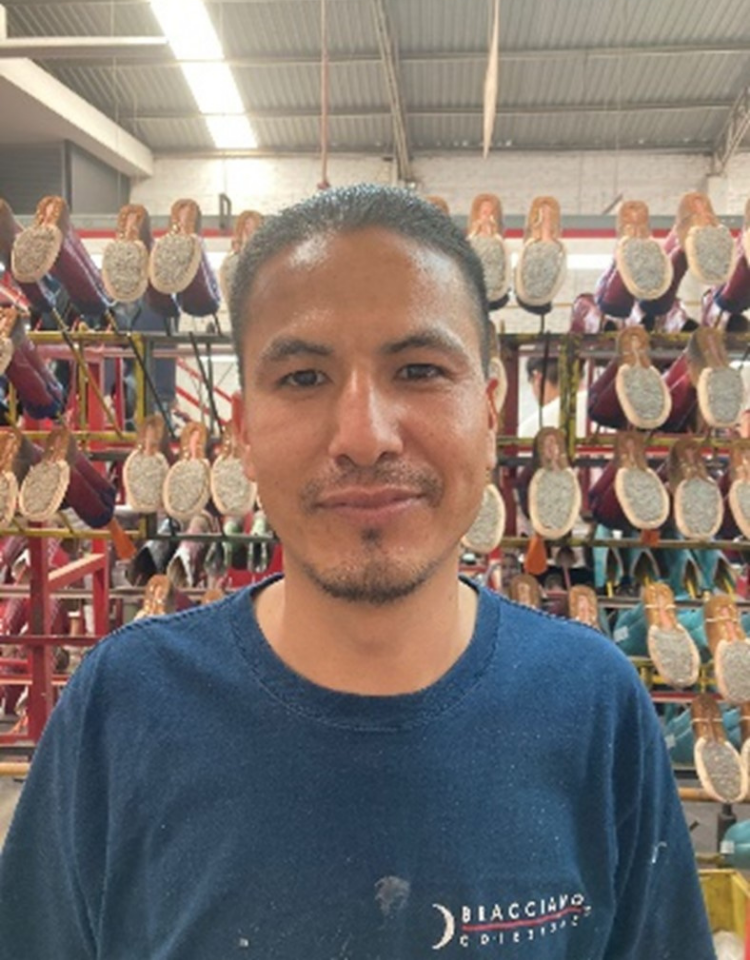 Cement
.
.
.
.
.
After 21 years of working at Bracciano, the area of cement is his specialty. He has 2 children proud of their father's work, his family has always been dedicated to footwear and the cement area specifically.
Centerer
.
.
.
.
Pedro has 6 children and is working as a centerer, making sure that our boots have the perfect adjust to the shape of the feet. He has 33 years of experience in the footwear industry.
Stitcher
.
.
.
.
He has worked at the workshop for 5 years and is Pedro's brother. He is very passionate about his work, doing it with a lot of attention and delicacy to maintain the necessary quality.
Finisher
.
.
.
.
Her job is in the finishing area, she gives our boots the latest finish and makes them look good. She verifies that the quality is maintained when packaging the boots.
Quality Control
.
.
.
.
He has 45 years of experience in the footwear industry. His job is to verify that the boots have a good quality. His love for the footwear industry began at the age of 7 as his dad shared the same passion especially for the cowboy boot.
The partnership
Our mission is to develop highest quality shoes that last. With the use of traditional techniques and innovative designs, they bring the Mexican charro boot into a modern world.